Working at Mayberry
Enjoy a career that's exciting, rewarding, and full of tremendous opportunities in an open and fair culture that is as unique and diverse as our clientele and product offerings. This inclusive and dynamic culture is important to us, and we're looking for talent that will help build, and strengthen it. Empowered to see every challenge and interaction as if we are our own clients. We close the gap between investing and our clients' ability to experience and understand it.
At Mayberry we don't just build wealth, we build a better future. We work hard to make an impact in the lives of our staff, clients and country.
Applying for a Job at Mayberry?
Submit an application online and a Mayberry team member will be in touch through email or phone. Additionally, our recruitment team frequently contacts qualified individuals via email or phone.
The email will include a clear electronic signature from a legitimate Mayberry Investment Limited email address with the name, title and phone number of the Mayberry employee who sent the email, so that you can give us a call to confirm, if necessary.
Mayberry will never initiate contact with you via text, ask you to participate in a Google chat or require you to make a purchase to continue the interview process.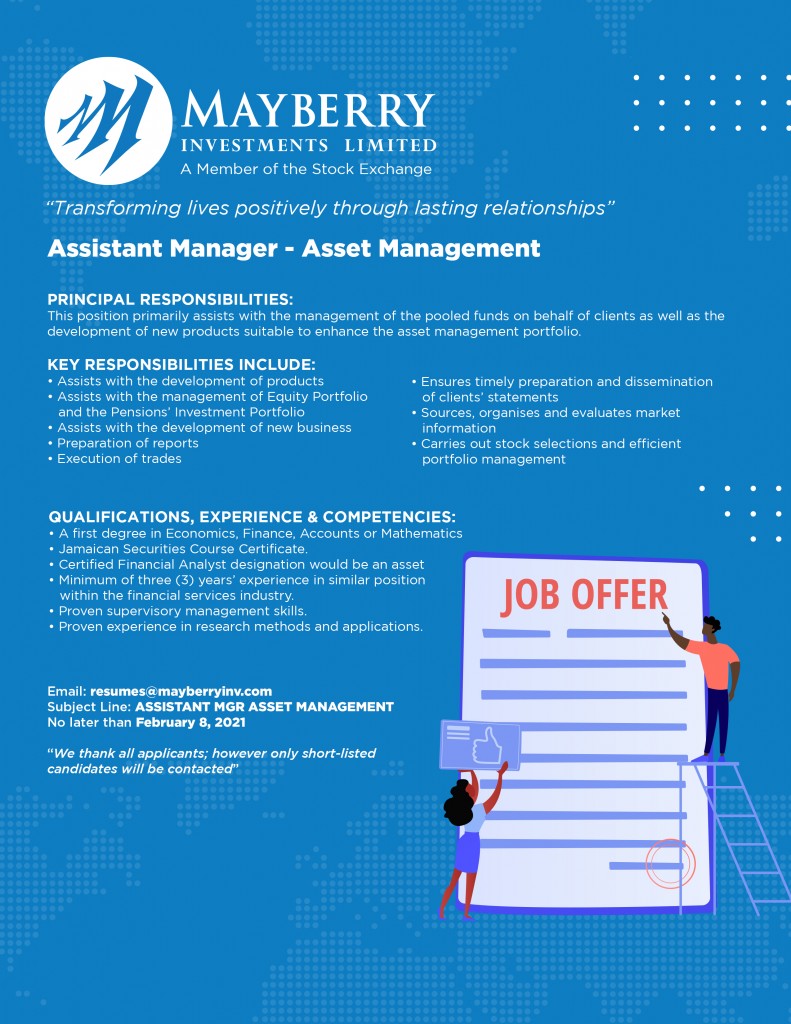 Investment Advisor