Corporate Social Responsibility
Philosophy:  
"Mayberry is committed to giving back to our community. We are especially focused on youth. We reach out to them by helping to build capacity in the key areas of Health, Education, Environment, Youth and Community Development as well as Financial Literacy.
We are passionate about our natural environment and we support capacity building to preserve and enhance our natural environment which we believe is Jamaica's most valuable resource.
We have outreach programs with the Jamaica Constabulary Force (JCF). We believe that the security of each and every Jamaican is the most important contributor to improving the quality of life in our island home".
– Christopher Berry, Executive Chairman
Community Development
At Mayberry Investments Limited, we are devoted to achieving sustainability. As such, we strive to maintain our growth while balancing our environmental and social responsibilities. Our success equates to a brighter future not only for the Mayberry family but for our clients, staff, shareholders, and communities as well. For years, we have supported numerous initiatives through our philanthropic arm, the Mayberry Foundation. Here are some of the key areas of focus.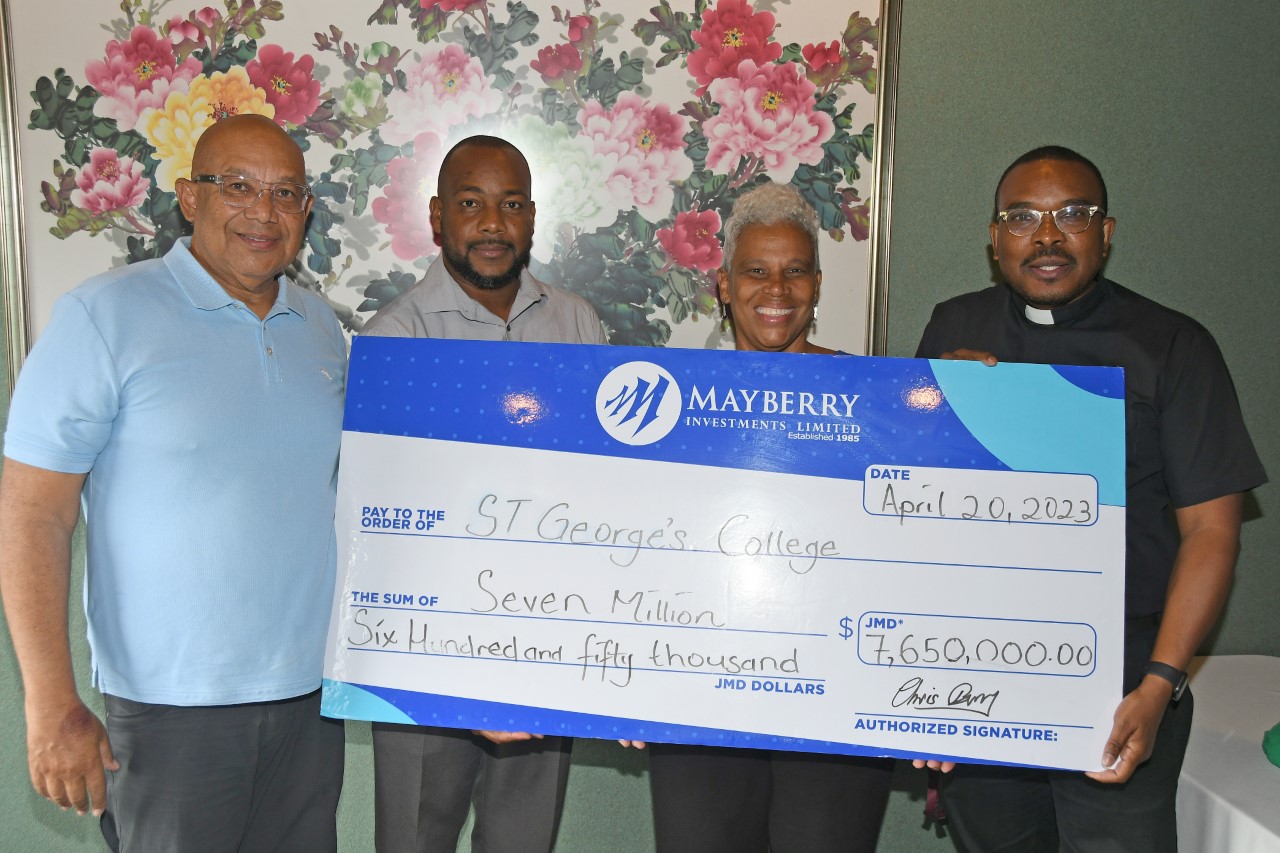 The Mayberry Foundation is proud to donate $7,650,000 to the St. George's College Scholarship Fund! We believe in the power of education and are committed to supporting our future leaders.
(From left) Mr. Christopher Berry, Executive Chairman of Mayberry Investments Ltd., was joined by Reverend Fr. Ricardo Perkins, SJ, Director of Campus Ministry, Mrs. Margaret Campbell, principal of St. George's College, and Father Rohan Tulloch, SJ, chairman of St. George's College.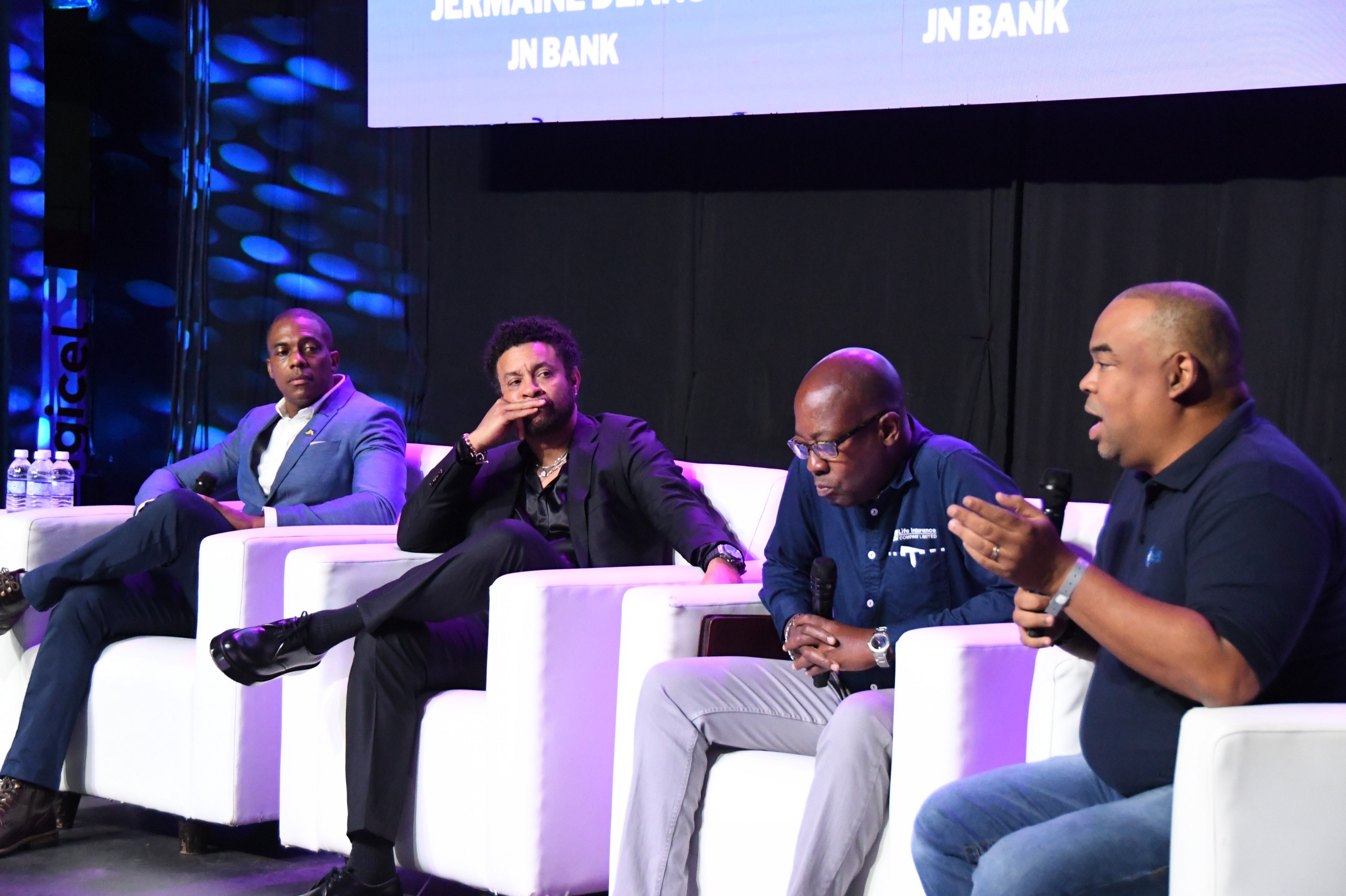 ISLAND MUSIC CONFERENCE (IMC)
(From right) At the Island Music Conference, Chief Executive Officer Gary Peart moderated an educational panel discussion on "Money Management, Investment, and Insurance". The panelists comprised of Orville "Shaggy" Burrell, who also serves as the IMC Chairman, Hugh Anthony Reid, General Manager of JN Life Insurance Company Ltd., and Jermaine Deans, Managing Director of JN Bank Cayman. Attendees had the chance to further develop their financial knowledge and tactics while the session gave them insightful information on these subjects.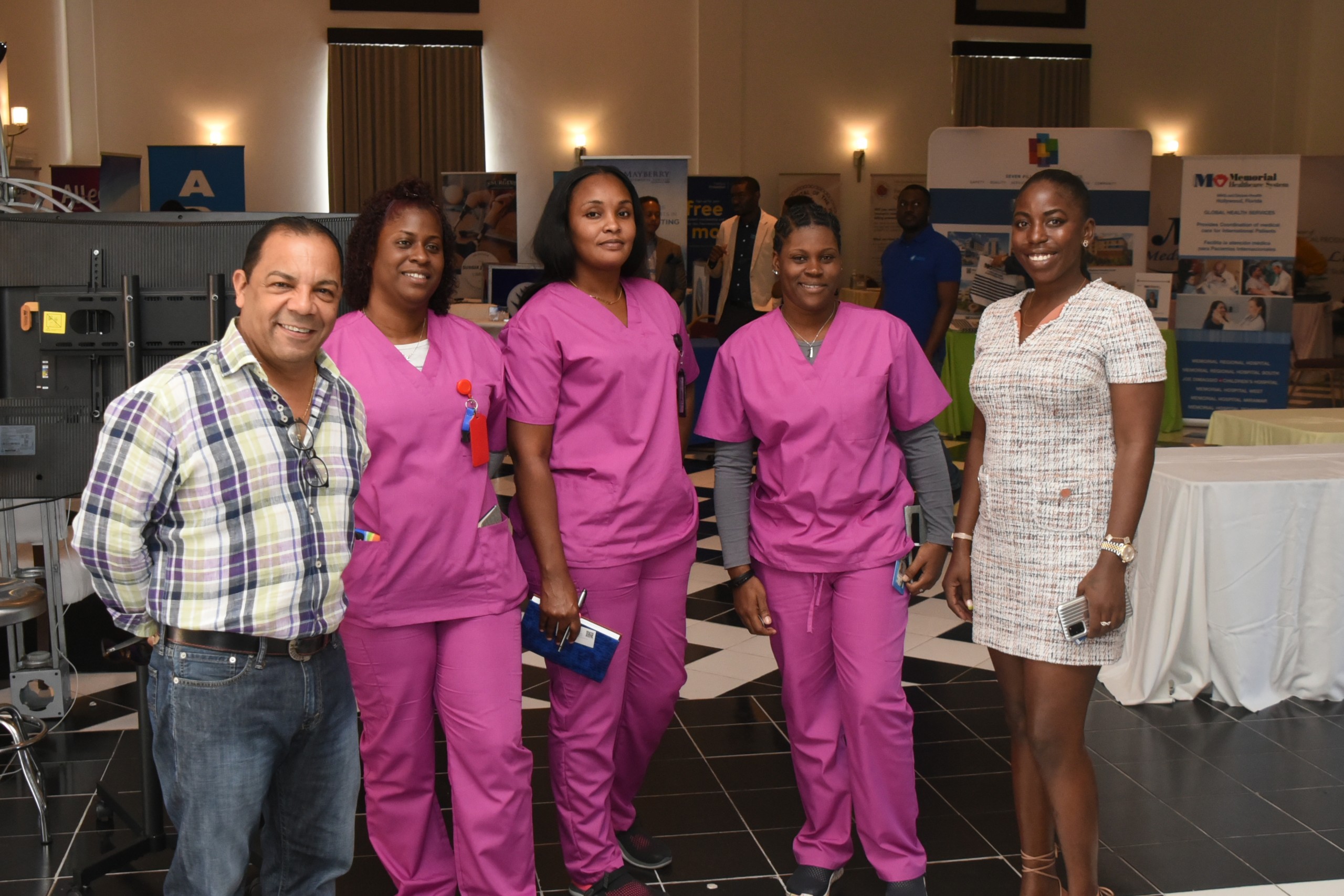 UWI CARIBBEAN NEUROSCIENCES SYMPOSIUM (CANS) 2023 CONFERENCE
Mayberry proudly sponsors the University of The West Indies Caribbean Neurosciences Symposium (CANS) 2023 conference. The symposium featured presentations and interactive lectures for doctors and nurses, covering a wide range of topics such as stroke, stroke awareness, infection, trauma, intensive care, spine surgery, brain surgery, oncology, and minimal access surgery.
Sponsorship Initiatives
Mayberry has committed annual funding of charities and charitable initiatives. Some, in particular, has garnered support throughout the years.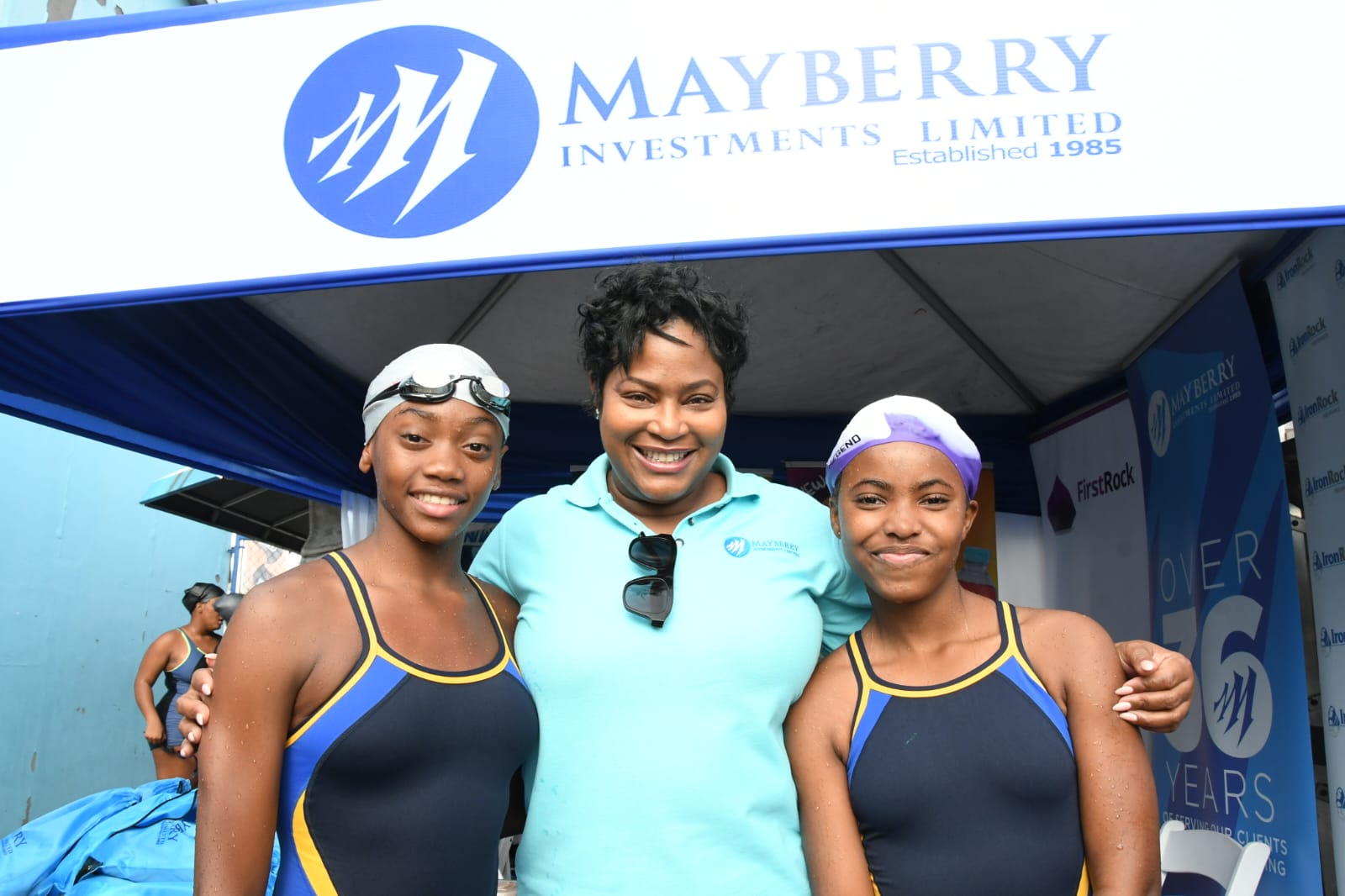 MAYBERRY'S ALL ISLAND SWIM MEET
We commend all the young athletes who participated in the 25th staging of the Mayberry All Island Swim Meet.  Your hard work, discipline, and perseverance are truly inspiring. Pictured here are: Ian Laidlaw AVP Sales & Client Services and Karen Hall, AVP Sales & Client Services.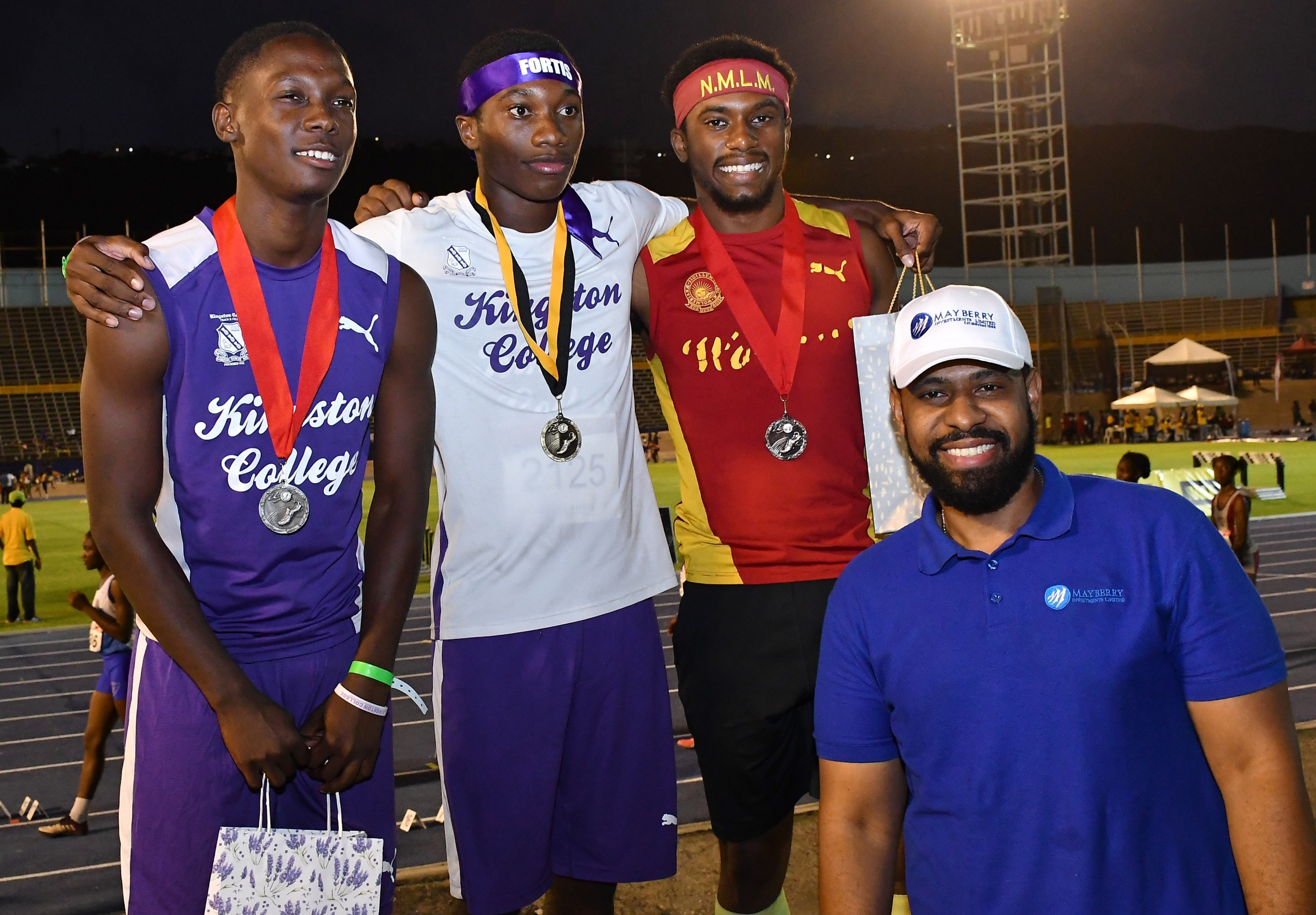 S.W. ISAAC-HENRY TRACK & FIELD Invitational Meet
Mayberry Investments Ltd is proud to be an associate sponsor of the S.W. ISAAC-HENRY Track & Field Invitational Meet, featuring young athletes from High Schools, Colleges and Track Clubs. Represented here is Investment Advisor David Sconce presenting young athletes with their prizes.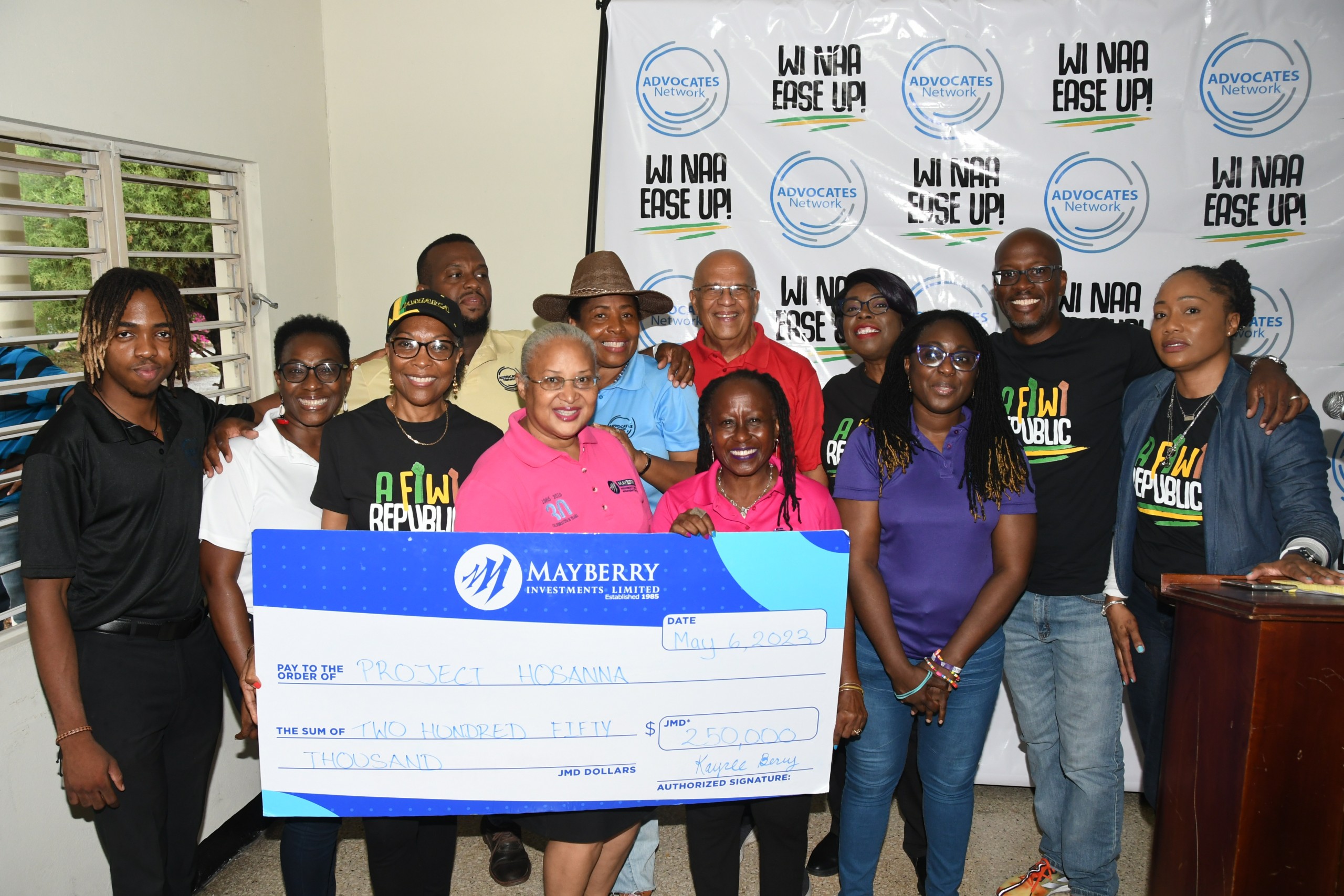 PROJECT HOSANNA – "A Fi Wi Republic"
The Mayberry Foundation proudly supports the Advocates Network in championing citizen participation for Jamaica's Republic. Together, we empower Jamaicans to shape our country's future through the "A Fi Wi Republic" campaign. Pictured here are: Kayree Berry-Teape, CEO of Mayberry Foundation, Rosalea Hamilton, Co-Chairman, Advocates Network,, Shemar Bryan, Youth Ambassador & Director, Advocates Network, Norah Blake, Robert Stephens, Donna Mattis, Charles Hyatt and Danielle Archer, Director  Advocates Network, Dr Opal Adisa Palmer- GBV/Child Abuse Coordinator, Rev. Jason Downer- Men of God Against Violence & Abuse, Novelette Grant, GBV/Child Abuse team and Dr Anna Perkins- Co-Chair of Human Rights.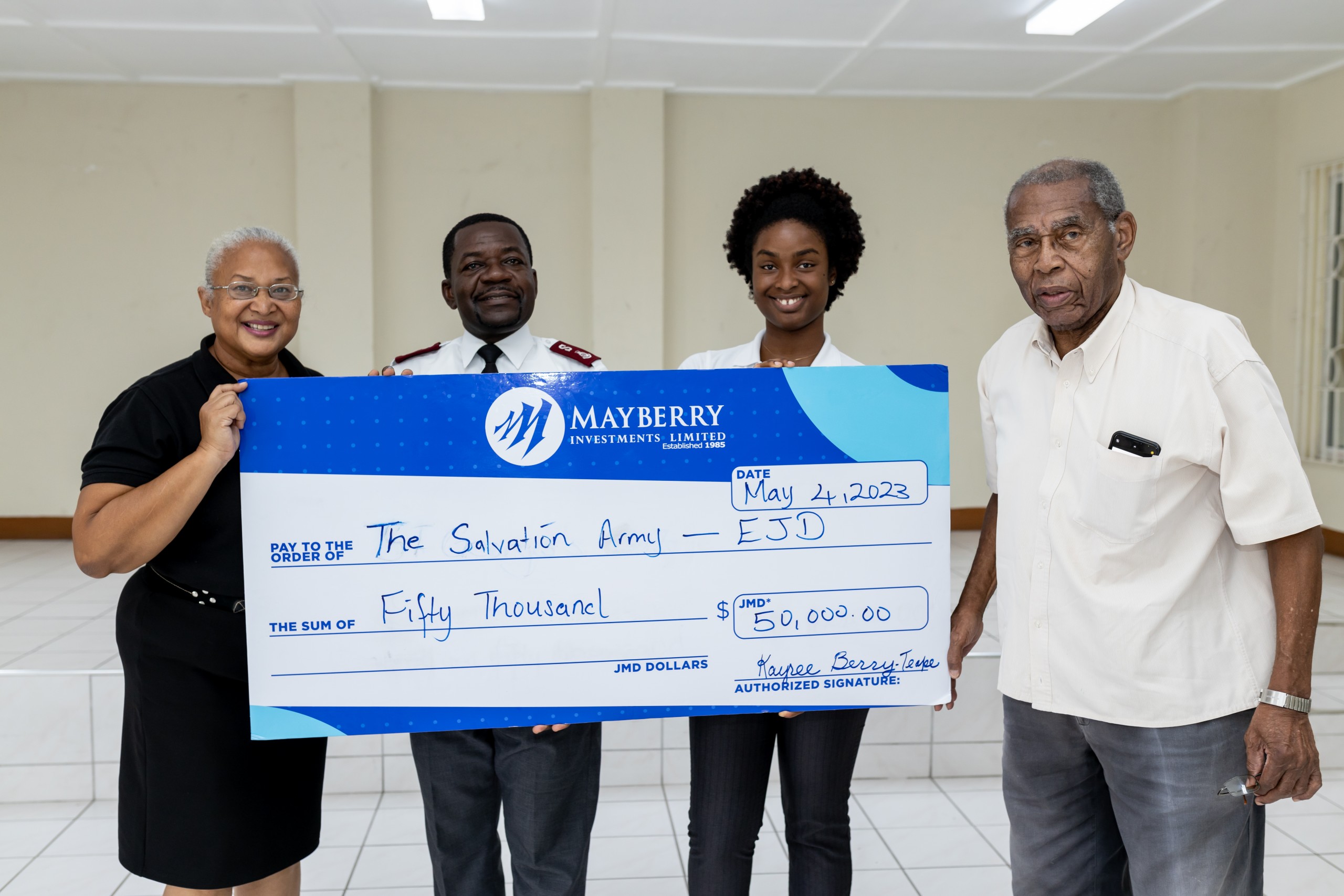 SALVATION ARMY EASTERN JAMAICA DIVISION
The Mayberry Foundation donated JMD $50,000 to the Salvation Army Eastern Jamaica Division. This contribution supports their social renewal program, providing students with internet access and IT resources for after-school homework. We were honoured to have our CEO of the Mayberry Foundation, Kayree Berry-Teape, and Marketing Coordinator, Nickay Cameron, present at the handover ceremony, alongside Cleto Parkinson, life member of the Salvation Army advisory board and Nana Boakye-Agyemang, Commander for the Salvation Army Eastern Jamaica Division. We are proud to support the Salvation Army's mission in Eastern Jamaica.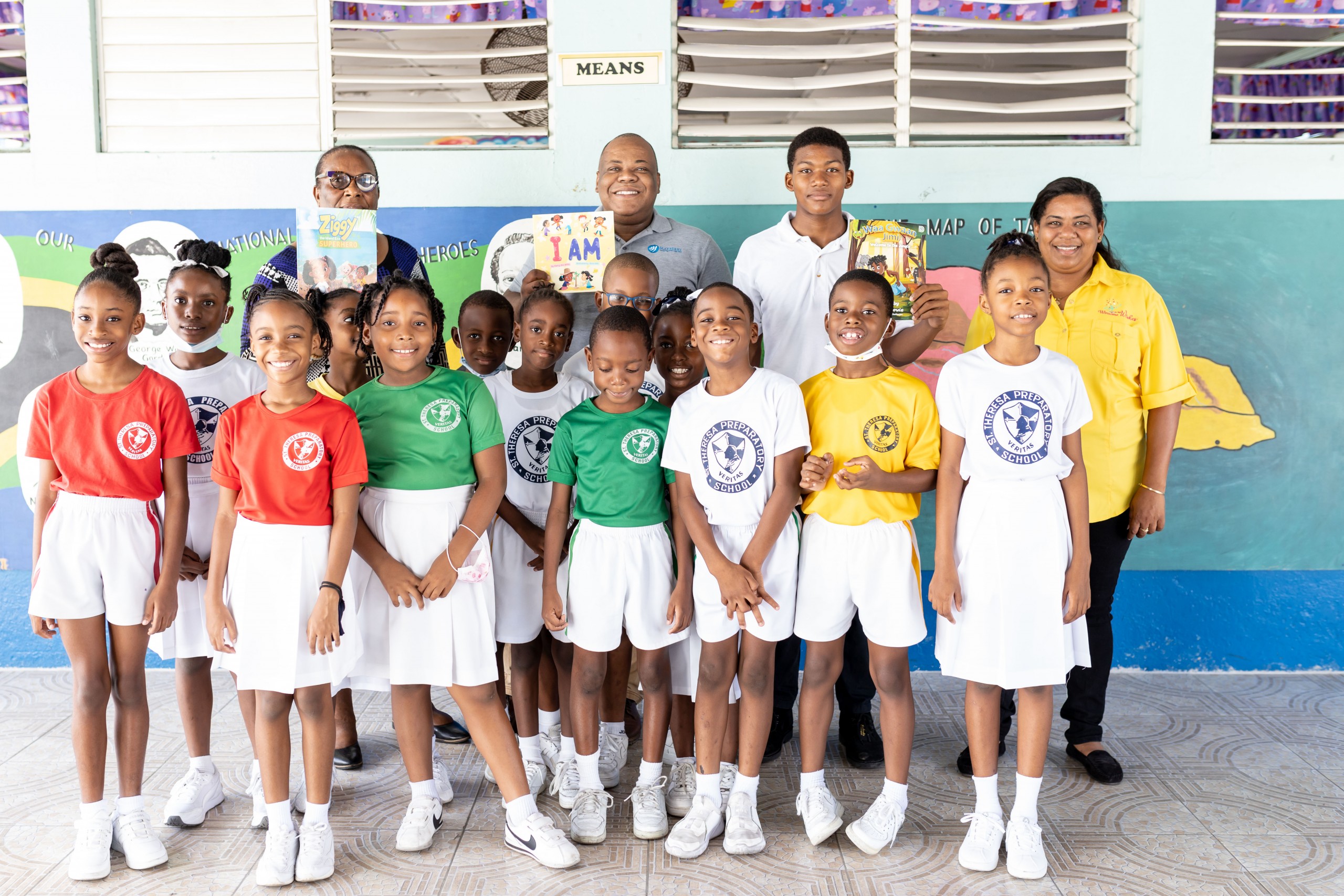 WINSOME WISHES- READ ACROSS JAMAICA WEEK
Mayberry Investments Ltd. proudly partnered with Winsome Wishes (WW) Kids to sponsor "The WWKids Read Across Jamaica Week". Bright smiles were made brighter, and happy children were even happier. We extend our gratitude to Vaz Preparatory School, Rollington Town Primary School, St. Theresa Preparatory School, and Winward Road Primary School for collaborating with us.
Pictured here is Ms Ceceille Palmer (Principal, St. Theresa Preparatory School, Phillip Hyman (Investment Advisor, Mayberry Investments Limited), Geraldine Reid (WWKids Liaison to Jamaica), Justin Williams (WWKids Peer-to-Peer reader), and students of the St. Theresa Preparatory School.