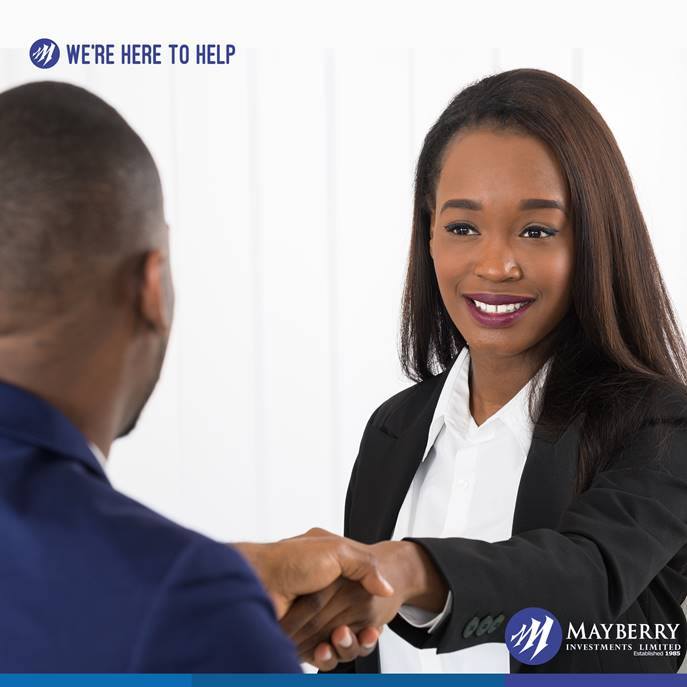 Open Mayberry Account
We're here to help get you started on living the life you deserve.
Each of our clients are assigned an Investment Advisor to assist them in planning and meeting their financial needs and goals.
Let us help you revive your personal finances.
find out more about opening an account at Mayberry Investments Ltd.
What are the benefits of a Mayberry Account?
Clients own the stocks purchased on their behalf
Accounts can be financed with either current stock holdings or cash
Equity commission charges are waived.
Dividends credited to your account
Client statements are available at anytime
A personal financial advisor is assigned to your account
Lower investment management fees than similar type products.