Investor Relations
This section provides shareholders, analysts, the media and other stakeholders with up-to- date and relevant information on our company's performance and value.
Financials:
Our quarterly and annual reports, AGM details, Company news and more
Mayberry March 2019 Q1
Mayberry Annual Report 2018
Mayberry September 2018 Q3
Mayberry June 2018 Q2
Mayberry March 2018 Q1
Mayberry Annual Report 2017
Mayberry September 2017 Q3
Mayberry June 2017 Q2
Mayberry March 2017 Q1
Mayberry Annual Report 2016
Mayberry Annual Report 2016
Mayberry Annual Report 2015
Mayberry Annual report 2014
Mayberry Annual Report 2013
Media Relations:
A TRIBUTE TO SUSHIL JAIN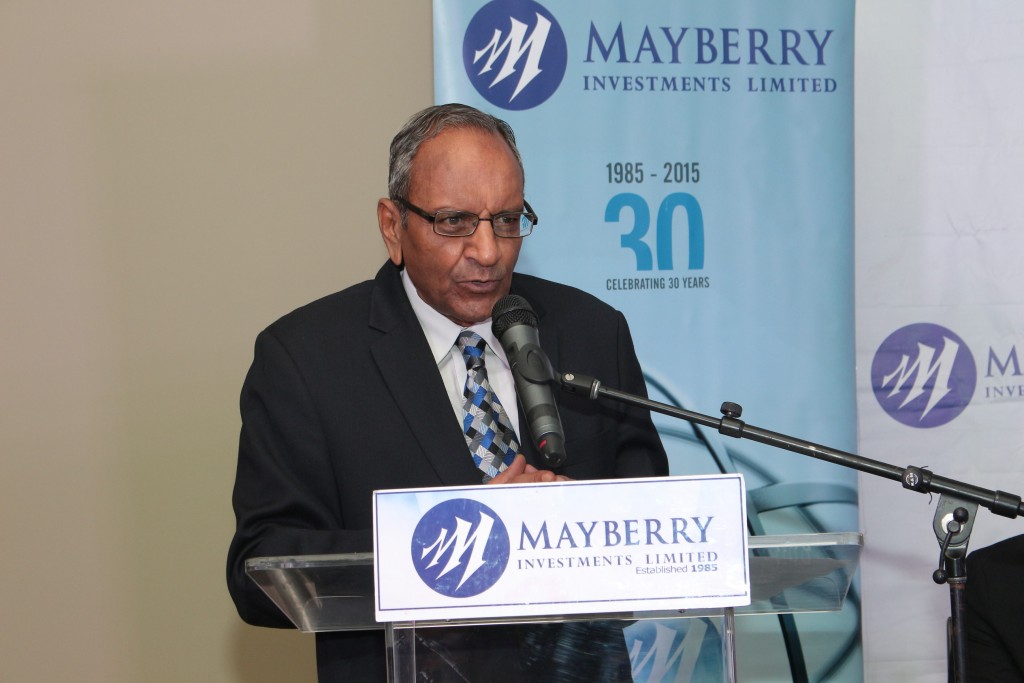 We are deeply saddened by the sudden passing of our Director and friend, Mr. Sushil Jain. Sushil was the consummate professional, an astute businessman and a great advisor. He possessed a wealth of knowledge and experience in business and financial management.
Sushil was an integral member of our team at Mayberry Investments, where he served as Director for over 11 years. He enlivened each board meeting, AGM and our monthly Forums with his hard-hitting observations, perspicacity and priceless counsel.
Sushil was a stalwart of the Jamaican business community and a man of impeccable integrity; he will certainly be missed!
We use this opportunity to extend heartfelt condolences to his family: his wife, Shashi, son, Alok, daughter-in-law, Alka and 2 grandchildren, Aashni and Aayush and give our assurance that they are in our prayers at this very sad time. Though not a consolation, we do hope that they will find solace in knowing that Sushil contributed significantly to Jamaica's business community and more importantly, was a wonderful human being.
Walk good Sushil!
Details of our presentations, speeches and seminars
Color Me Happy Run
Tennis
Badminton
KSAFA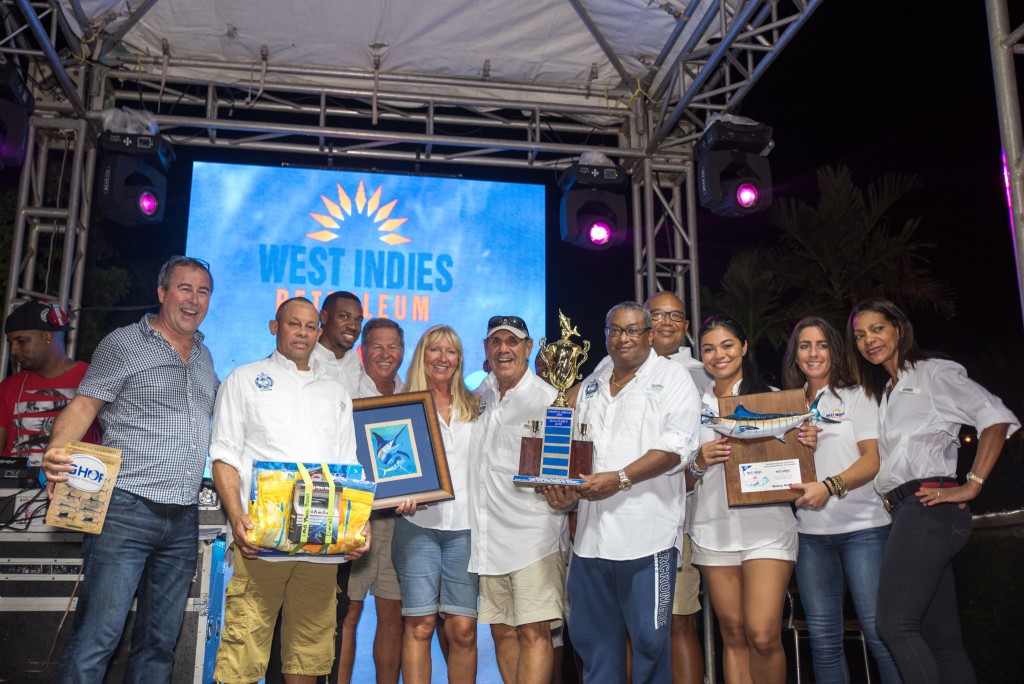 The Mayberry Fishing Team tied with the winner of the Montego Bay Yacht Club 56th International Marlin Tournament for a total of 800 points, placing second for time with the first blue marlin released by Patrick Sleem and the second by our Vice Chairman, Mark Berry. Congratulations on an incredible performance!